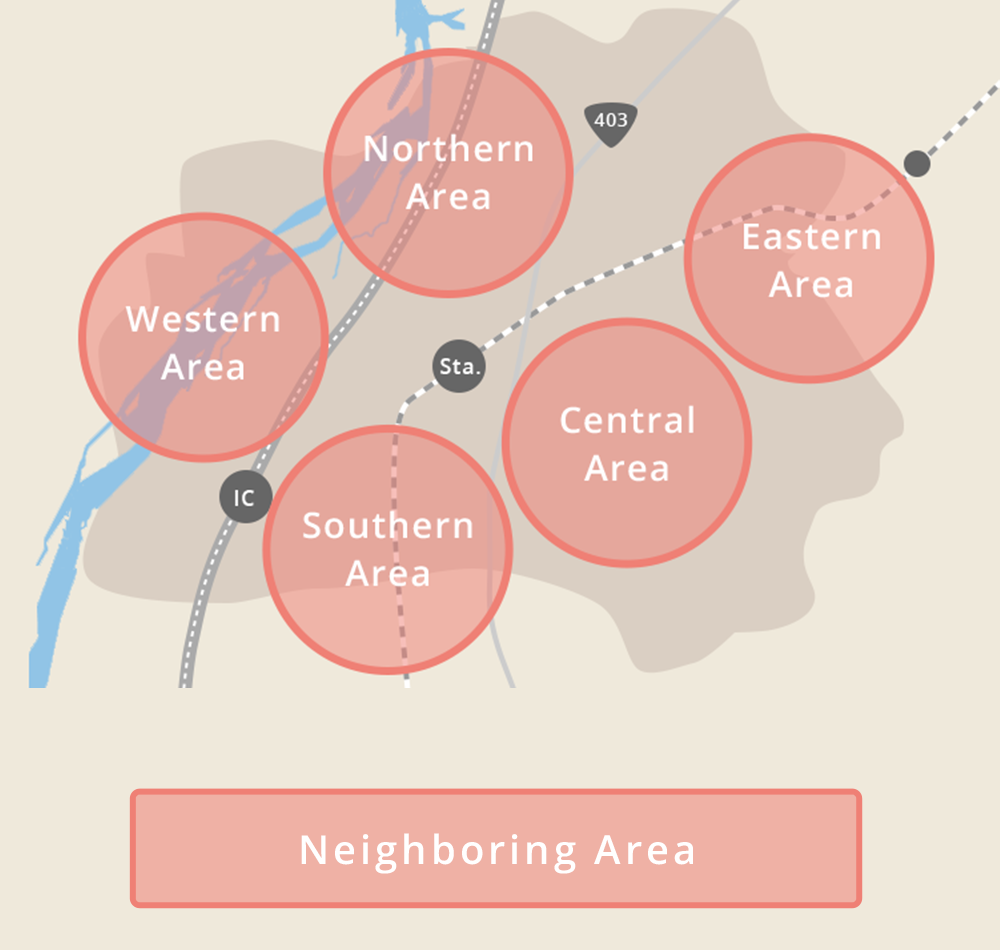 Southern Area
Residential neighborhoods line the Matsukawa River along Obuse's southern edge. The reddish waters of the Matsukawa are rich in iron. The river used to flood frequently, creating soil in Obuse that is ideally suited for chestnuts. Many fruits—particularly grapes—are grown near this area, and just across the river a number of farms offer pick-your-own grapes, apples, and peaches.
The town's largest hospital is also located along the river. It was originally a tuberculosis sanatorium founded in the early 1930s by the Anglican Church of Canada. The chapel on the hospital grounds was a source of support for the local community and for the sick, a mission it still carries on today.
Outside the town center, this area has relatively few shops, but mixed in among the residential neighborhoods you can find a hamburger place popular among people from overseas and a restaurant for casual Japanese dining that offer a glimpse of everyday life in Obuse.